We worship online and in-person. You are welcome to join us Sundays at 9:30am here at church or via Zoom!
A Mennonite Church in the Seward Neighborhood of Minneapols
All are welcome
Introduction
Faith Mennonite Church is a Christ-centered community that seeks to be a place of welcome and nurture for all.
Our lives are guided by the life of Jesus and the historic peace position of the Mennonite Church. Our members are people from varied religious backgrounds and diverse cultures, gay and straight, young and old.
We invite you to join us in being a sign of God's healing and hope in our community and world.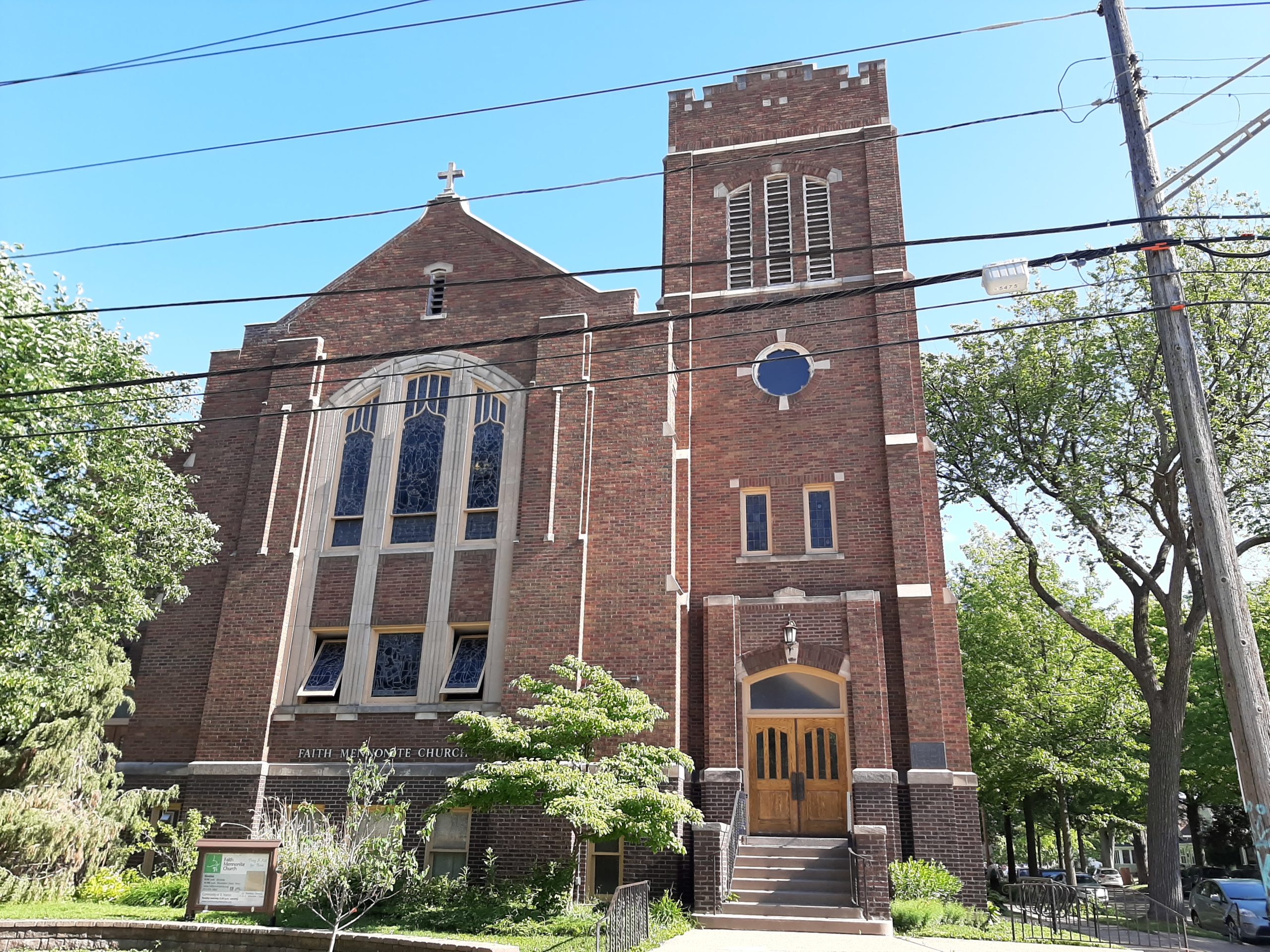 Join us for worship!
Sundays at 9:30 a.m.
2720 E 22nd St., Minneapolis, MN 55406
priorities that shape Faith Mennonite church's ministry
Our Vision
We are a community that takes our faith in Jesus seriously.
We seek to work out our faith together, allowing space for questioning and being honest about our doubts.
We recognize that this requires creative ways of connecting outside of Sunday morning, though we struggled to make that space in our busy lives.
We seek to listen to one another, to build authentic, intimate relationships where we feel safe and develop a deep sense of belonging.
We value community. We want to be vulnerable enough to ask for help and to show our care for each other in practical ways in times of crisis and of joy.
We desire to build deep relationships, to learn the skills for developing trust and compassion, dealing with differences and resolving conflict.
We seek ways to promote peace and justice in our relationships, in our neighborhoods and in the world.
We desire spiritual growth. We want to be in a community that challenges us to a deeper commitment to following Jesus Christ.
We seek to explore, find and demonstrate alternative ways of living in the world that are less driven by the cultural values of the dominant society.
We value mentorship and wisdom among generations, so that children and young people are nurtured in faith and inspired to orient their lives around Christ.
We aspire to welcome all people to our fellowship and shared worship.
We prioritize caring for the earth and its inhabitants, and seek to integrate creation care into all elements of our congregational worship, community and mission.  
We seek to be good stewards of our local environments, acknowledging that we live, work, and worship on stolen Dakota land.
History of our Congregation
Meet our pastor and staff
Activities and Community Life
Sunday Worship – We gather each Sunday at 9:30am in the sanctuary and online for worship.
Christian Education – From September to May, we offer Christian Education for all ages, beginning at 11 a.m.
Potlucks & Socials – We llike sharing meals at Faith Mennonite Church! Throughout the year we hold monthly potlucks and social events. Contact the church office for upcoming dates.
Fall Retreat – Each fall our congregation spends a weekend enjoying time together in a beautiful location. This is a time for getting to know each other better, retreating from city life, and focusing on a topic that is of interest to our congregation.
Youth Group – FMC youth enjoy meeting together and engaging in community service activities. Contact the church office to learn more.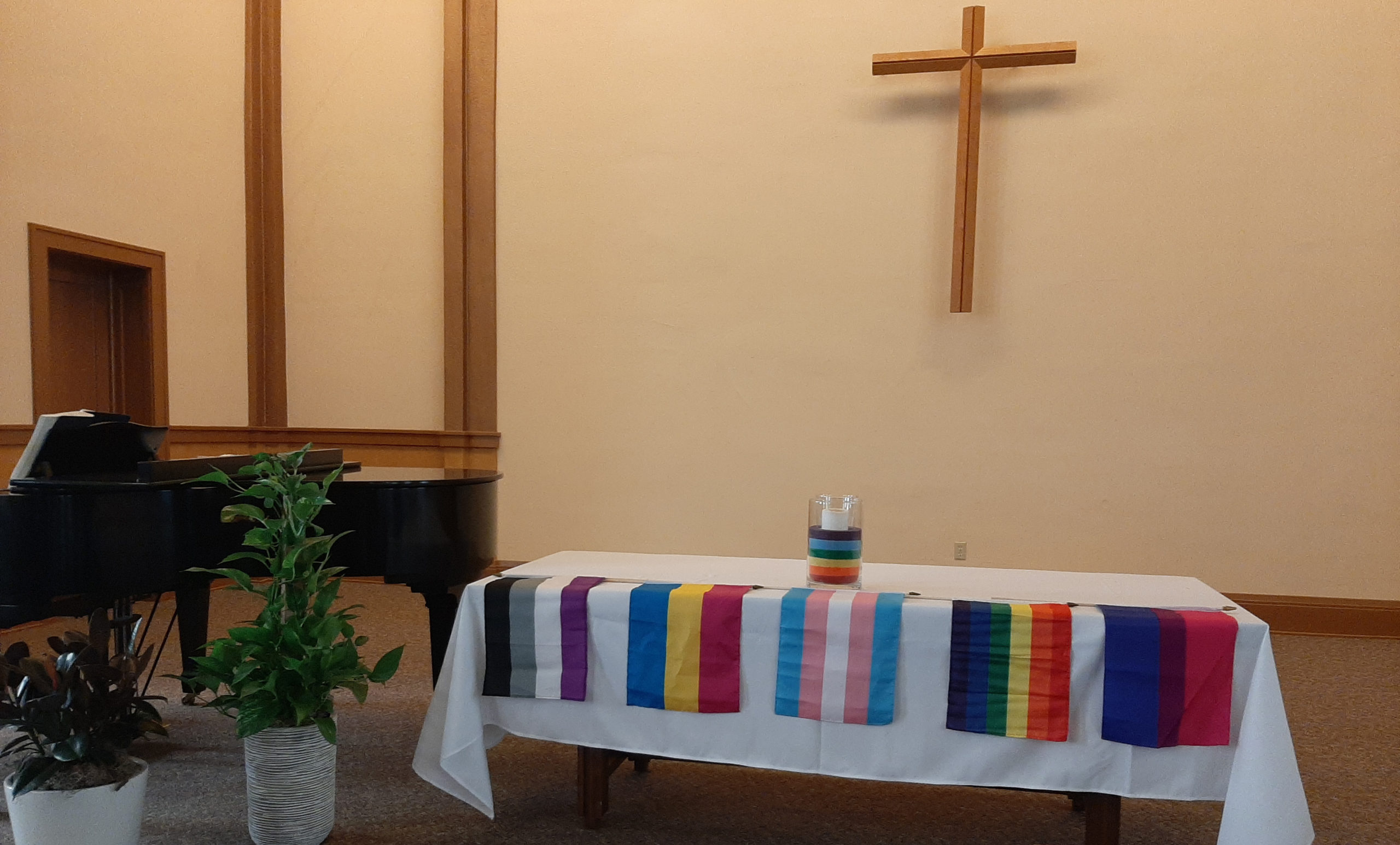 Yes, you are welcome here!
We have many LGBTQIA+ members and all kinds of families at Faith Mennonite Church. We have joyfully welcomed LGBTQIA+ folks into membership and leadership since 1996. When we say "all are welcome," we mean it!