Rev. Dr. Thom Bower
Thom describes his ministry in three parts: Pastor, Professor, Performer.
As Pastor, Thom was ordained into the United Church of Christ in 2002. Thom has served congregations as settled and interim ministers, youth minister and consultant, frequently mopping floors and setting up chairs. He is a member of the Interim Ministry Network, from whom he holds certification as a Professional Transitional Specialist, and serves on the Education Team reviewing and revising the curriculum training interim ministers.
As Professor, Thom has taught Religious Education to undergraduate, seminary, and doctoral students; he has also written and edited curriculum. He received a Doctorate of Education from Union Presbyterian Seminary in 2003; his dissertation maps how Critical Theory has moved into Christian Religious Education via educational philosophy, curriculum theory, and curriculum design. His academic interests focus on educational philosophy, the history of Christian Education, curriculum theory, and the use of arts in religion. He is Vice-Chair of the Association of United Church Educators (AUCE).
As Performer, Thom traveled with The Circus Kingdom, worked renaissance faires, and presented street theater internationally. Once upon a time he was known for pantomime, juggling, and clown ministry. He remains interested in the relationship between art and social justice. He serves as part of the Synod Worship Design Team as Worship Stage Manager for the 2019 General Synod of the United Church of Christ.
Thom has many hobbies: history, renaissance faires, sewing, woodworking, reading, and a bunch of other quirky stuff. In his spare time he likes to build castles out of Legos.
Email: tbower@faithmennonite.org
Glenn Geissinger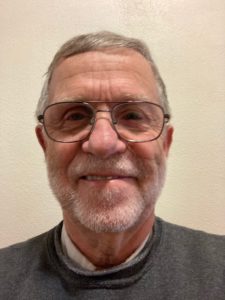 Phone: 952-297-4081